THE ERECTIONS new T-shirt is planned to go on sale mid-August!
The design is done by the one and only Taka-44 (Tom And Bootboys) from Pogo Work !!
We will be accepting pre-orders and the details are as follows:
The Erections New T-Shirt
Body - Black/White
Print - Red, Blue, Green
Size - 150, S, M, L, XL
Price - 2500yen plus shipping (EMS)
Method of payment - Paypal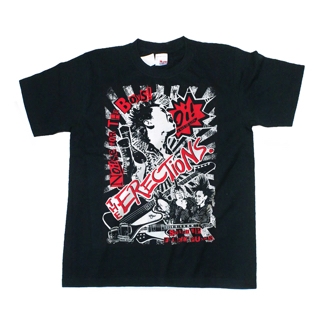 1.Black body/white, Red print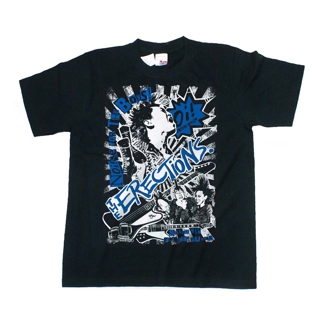 2.Black body/white, Blue print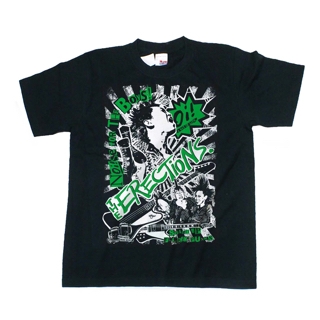 3.Black body/white, Green print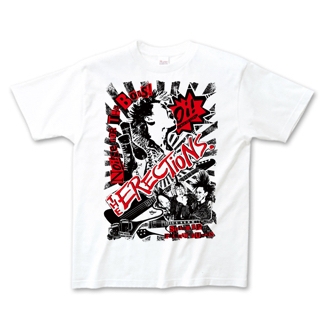 4.White body/black、Red print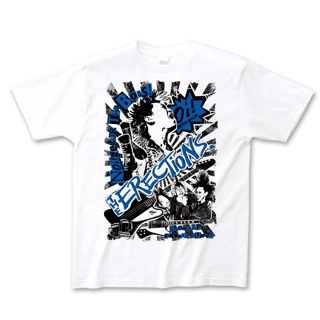 5.White body/black、Blue print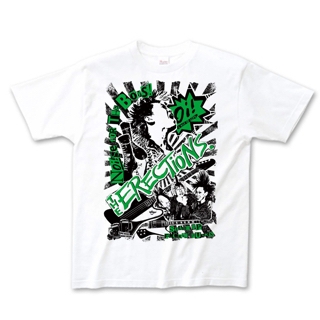 6.White body/black、Green print
1.Black body/white、Red print will still be available for purchase after this pre-order. Designs 2〜6will not be available and this will be the only chance to order them !
As of today, we will be taking orders for the t-shirts.
THE ERECTIONS NEW T-SHIRT
Body - Black/White
Print - Red, Blue, Green
Size - 150, S, M, L, XL
Price - 2500yen plus shipping (EMS)
Method of payment - Paypal
If you would like to pre-order, contact:
noise-for-the-boys@i.softbank.jp
Please include:
Postal code, address, name
Body colour, print colour, size, and quantity