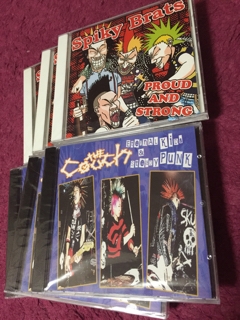 CDs by THE COUCH and SPIKY BRATS are now back in stock.
THE COUCH and SPIKY BRATS both played an? very important role in the uprising of the Pogo Punk movement in Seoul, Korea during the late 2000's. Even with their continuing success, it was very
hard to get hold of their 1st albums but finally, these two albums are back in stock in Korea !
These two albums are a must-have for Pogo Punks!
SPIKY BRATS are also planning to get back together so it is definitely worth checking out !!
1CD 1500yen + shipping (EMS)
Method of payment - Paypal
For orders, please contact:
noise-for-the-boys@i.softbank.jp